Légère Reeds launch 'French Cut' for Saxophone and Clarinet
"Introducing the French Cut, by Légère Reeds. A refined symphonic reed that gives players a richness and stability in tone, with just the right amount of resistance."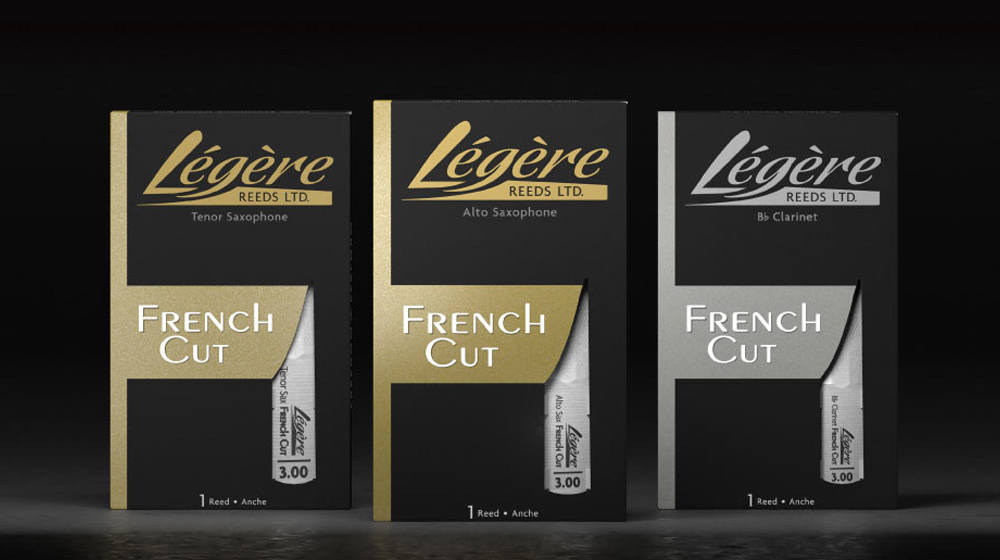 Marrying scientific research with a love for reed-making, the creation of the French Cut underwent countless refinements, considering feedback from devoted Légère artists. The aim: a synthetic reed that meets the sonic quality of traditional reeds while maintaining all the advantages of a synthetic reed. Responding to players' desires, the French Cut stands as a combination of age-old preferences and modern innovation.
The French Cut is an expansion of Légère's flagship reed series. Using the same advanced material technology featured in our Signature, European, and American Cut reeds, the French Cut now gives players new choices to optimise their tone, resistance, and sound.
The French Cut's revamped profile emphasises an even material distribution but retains a thin tip, providing artists with the ideal mix of quick response and subtle resistance. This design produces a sound that's rich and resonant, all while catering to the orchestral performer.
The new cut features a dark tone, specifically designed to offer a deep and centred sound, allowing for a wide range of sonic expression. Unlike other cuts, the French Cut intentionally suppresses high-frequency overtones, delivering an intense body and depth in its sound.
French Cut reeds for Alto and Tenor Saxophones are available in quarter strengths from 2.00-4.00, with Bb Clarinet quarter strengths available from 2.50-4.50.
With a retail price ranging from £32.50 to £35.50 SRP, the French Cut reeds will be available to buy from authorised Légère Reeds retail stores in the UK and Ireland from 1st December 2023.