Thomastik-Infeld Rondo Experience® for Cello
"One string tackles five challenges! Cellist and product manager Attila Pasztor presents the new Thomastik-Infeld A-string Rondo Experience®. "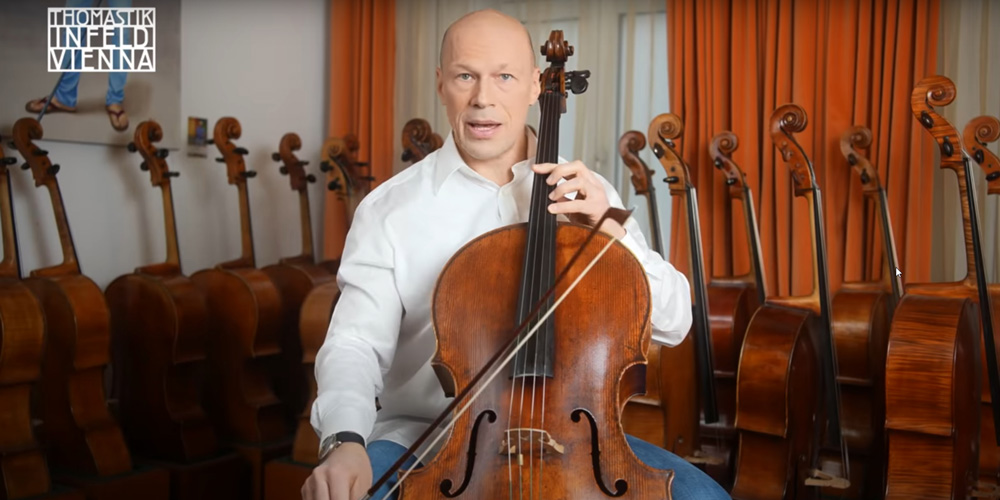 Rondo strings are another class-leading string from Thomastik Infeld and feature a distinct set of characteristics.
With their huge dynamic range, strong balanced projection, and silky, warm sound, they were created with sophisticated violinists in mind and are particularly popular among soloists. Add in immediate bow response and a long-life span and you have an unparallel set of strings!
Rondo strings work especially well on older vintage instruments.
The Thomastik-Infeld RONDO Experience® RO41XP is a very vibrant string and offers an exceptional amount of sparkle and overtone richness compared to the regular RO41. It reacts even faster to bowing impulses from the right hand and at the same time produces a clear, distinct sound with minimum effort from the left hand.
The string has 700g less string tension, but it is exceptionally powerful and creates a very compact sound despite a broad range of tonal colours, unlike other softer strings. However, unlike the standard RO41, the sound density of the RO41XP is lower. Even though it feels softer (than the RO41), it offers a nice resistance. Compared to the RO41, the RO41XP is more sensitive to bow pressure and bowing speed, offering a higher capacity for modulation. Due to its forgiving character, the RO41XP maintains contact close to the bridge very reliably even when the bow pressure is insufficient.
Due to its even faster response (see RO41), the Thomastik-Infeld RONDO Experience® RO41XP allows impulsive interpretations and new playing experiences as a result.
Key features:
• Great balance of warmth and brilliance
• Soloistic power
• Vast dynamic range
• Immediate bow response
• Reduces wolf tones
Content courtesy of Thomastik-Infeld.