Rovner Ligatures and Accessories coming to Barnes & Mullins
Posted: 30/07/2018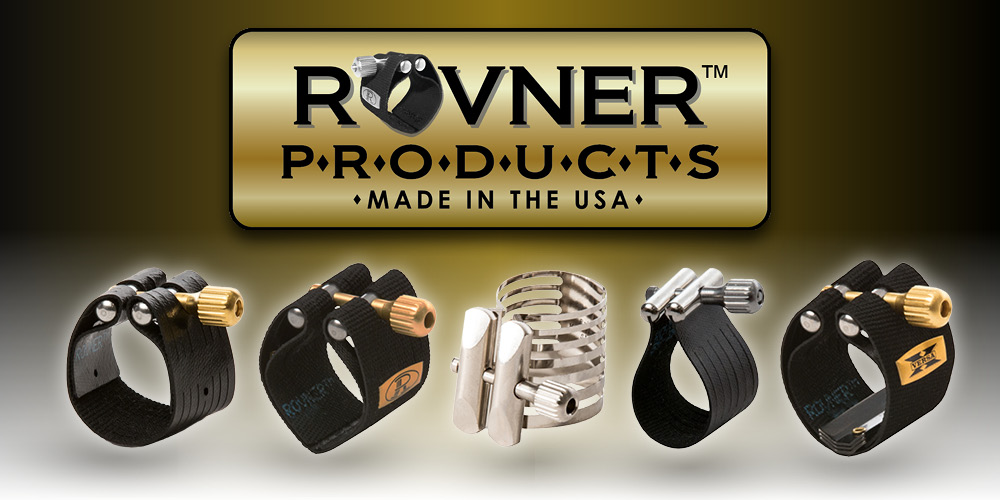 "The famous American woodwind products available from B&M mid-August '18. "
Barnes & Mullins are pleased to announce an exclusive UK & Ireland distribution agreement with the American woodwind accessory manufacturers, Rovner Products.
Founded in 1974 by Phil Rovner, Rovner Products started with just one, now iconic, product: the original Dark ligature. Since that time however, the company has grown in both the range of products offered and in its now enviable reputation for quality and innovation.
"Barnes & Mullins have had a long history in the woodwind sector and have been acutely aware of the Rovner company's standing amongst professional players. So we're extremely happy to now be able to offer Rovner products to the musicians of the UK and Ireland." states Brian Cleary, B&M's joint managing director.
Phil Rovner's background was in mechanical engineering, acoustic technology and music theory, and this skillset equipped him to develop products to enhance and control the tone of a clarinet or saxophone in remarkable ways. Each individual ligature brought something unique to the playing experience, enhancing performance or solving problems that Phil, as a professional musician, had encountered himself. With over four decades of success behind them, and ten ligatures models and other accessories sold worldwide, it's safe to agree with a company that insists, "A ligature is no small thing!"
In 2014, the company was purchased by George and Lynn Reeder, both of whom brought an eclectic mix of skills and work experience to the Rovner company. While both have prior experience as small business owners, George's background was in the technical and manufacturing sectors and Lynn's was more artistic in nature. Although George had enjoyed a brief stint as Rovner's general manager in the early 1990's, both began working with Phil Rovner in a consulting capacity starting in 2009 until Phil was ready to retire and pass them the torch. The couple, and their son Alex, now tirelessly ensure that Rovner™ Products continue to make products that truly make a difference to the woodwind player, whether eager beginner or seasoned professional.
Says Lynn, "We have heard such wonderful comments from various dealers about Barnes & Mullins. We couldn't be more pleased to be starting this new collaboration and look forward to a long and fruitful relationship."
The full range of Rovner products will be available from Barnes & Mullins from the end of August 2018.