B&M Catalogue 61 flying through the letterboxes of all registered Music Stores
Posted: 19/09/2018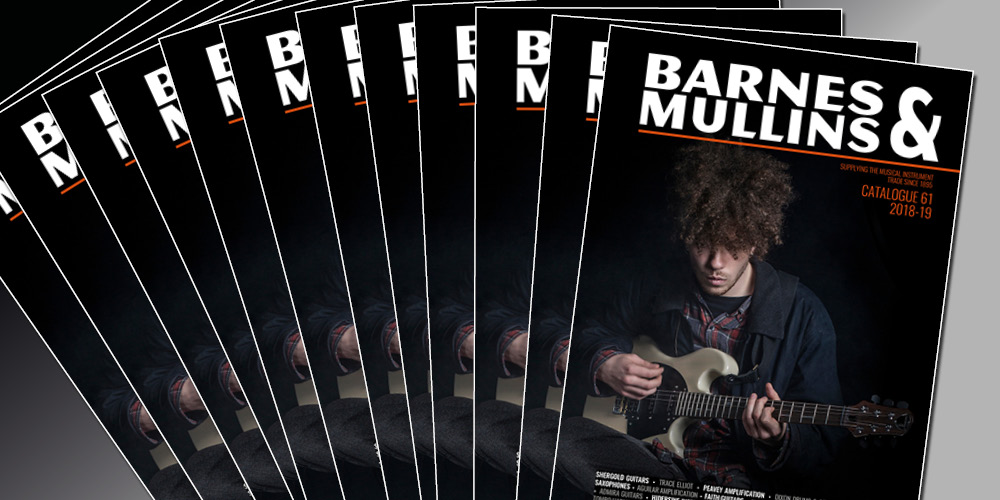 "Get ready for the 'thud' of over 4000 excellent products spread over 274 pages."
Barnes & Mullins are delighted to announce the release of their latest trade catalogue for 2018/19.
Catalogue #61 will be gracing the letterboxes of all registered B&M dealers this week and is freely available to any new music retailers nationwide upon request. The new catalogue is in keeping with the style of previous editions with product information, imagery and category layout following the tried and tested format that has proved so popular with B&M's retailer network.
The latest incarnation of B&M's product reference guide features more than 4000 products spread across 274 pages and sees new products from many highly respected musical brands including: Peavey; Shergold Guitars; DR Strings; Faith Guitars; Hidersine Orchestral; Admira Classical Guitars; Trevor James and Champion wind and brass accessories.
"We continue to believe in the importance of our printed catalogue, and commit to updating it annually," states Alex Mew, B&M's marketing director. "I'm proud to say that our ever-improving online catalogue, account management and ordering process takes a lot of the strain these days, but retailers are able to get a different – and complimentary - experience from a physical, printed catalogue which can be browsed freely."
Catalogue 61 will be with all registered retailers by the end of September 2018. Please contact the Barnes & Mullins sales office on 01691 652449 with any queries.